Big Ones
Mighty Max is in BIG trouble!
Join him in another spine-chilling adventure - IF YOU DARE!
Some of these sets came with a "bonus" figure of classic Norman.
Red text indicates that I own this set.
Frames are the figures and items excluding Normy, Virgil, and Max
(name) is the U.K. release name, if different from American.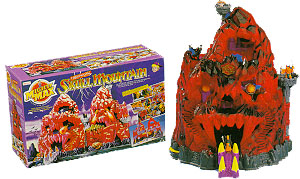 Mighty Battles the SkullMaster on Skull Mountain
Orange Warmonger
SkullMaster
Wizard
Twin Dragon
King Crab
Rock Monster (B-52's... anyone?)
Skele-Turtle
Rocket Pod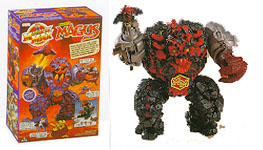 Mighty Max Blasts Magus
Lava Lord
Magmatrak Recon
Lava Beast Cage Guard (The Wave)
Volkan Klaw
Hammerfist Missle-Launching Vehicle
The Flame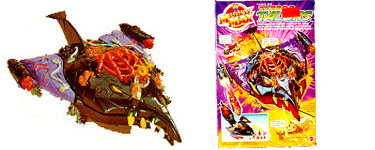 Terror Talons
The Leader
2 Orange Aliens
2 Red Aliens
Big Skeleton
2 Gun Turrets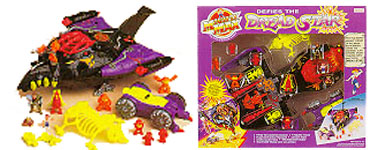 (Mighty Max Defies the Dread Star)
The Leader
2 Orange Aliens
3 Red Aliens
Big Skeleton
2 Gun Turrets
Mega-Cart

Mighty Max Blasts Dragon Island
Blue Cape SkullMaster
Zilard Overlord
Zilard Mutant Warrior
Necrosaur
Escape Raft
Lagoon Monster
'Arrow of Death' escape capsule
Dragon Bomb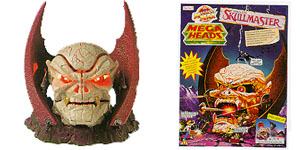 SkullMaster: Fortress of Evil